Team Medical Care Education/IPE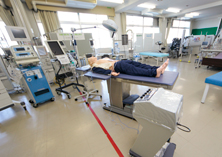 It is the Institute's belief that it is no longer enough to provide programs for students to be equipped with knowledge and skills.
Students are expected to acquire skills to fully assist the clients in the increasingly fractionalized clinical sites. The Institute provides an inter-professional learning environment with the participating disciplines including nursing, radiological technology, physical therapy, occupational therapy and clinical engineering.
It is of primary importance to foster heart-to-heart communication skills as true medical professionals.
The International Program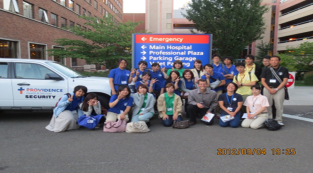 Starting 2012, we send around 35 students, several faculty members and staff to Portland, Oregon for a tour around hospitals, medical institutions, universities, etc. , cultural exchange and lecture participation.

Initiatives to Combat Smoking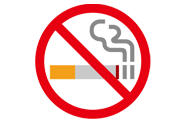 ・Aggressively Working to Reduce Smoking
The Nihon Institute of Medical Science is highly aware of the graveness of the health hazards caused by smoking, and strives to develop medical professionals who protect the health of those around them.
At the Nihon Institute of Medical Science, we educate and train healthcare and medical specialists who work directly with human lives. In light of the health risks presented by smoking, since April 2013, we have been working to prevent all students from smoking on campus and to help them quit smoking altogether.
Through these efforts, we aim to encourage students not only to improve their own health, but also to consider the danger of secondhand smoke to others, thus fostering mutual understanding on campus to develop compassionate and considerate medical professionals.
Our prohibition of smoking on all campus grounds has been highly praised by the medical institutions that employ our graduates.